Ignition Interlock Systems
So you can begin the path to restoring your license privileges, give Lopez Auto Clinic a call at 979-542-8800. We will work with you to install your ignition interlock system quickly and accurately.

If you're required to install an ignition interlock system in your car, Lopez Auto Clinic can assist you. We'll walk you through the process, explain exactly how the device works, and the effects that it will have on your vehicle. Our installation and testing services will get you back on the road quickly.

An ignition interlock system monitors the level of alcohol in a driver's breath before it will allow the vehicle to start. It also requires samples at random intervals while driving to ensure that the person behind the wheel is the one blowing into it. As with any device that is wired into your vehicle's electrical systems, care must be taken to install it correctly so that it doesn't impede the function of any other component of the vehicle. At Lopez Auto Clinic, our qualified and experienced technicians will carefully install your interlock device, ensuring that it fits seamlessly into your car's power systems.

We ensure that your device is recording accurately to demonstrate your commitment to move through the ignition interlock program as required by law. Lopez Auto Clinic performs full calibration and printout services required by TX at very competitive prices.

When the time comes to have the ignition interlock system removed, Lopez Auto Clinic can also return your vehicle to its original condition. We'll get you back on the road without the extra costs that come with the system, ensuring your engine's ignition and other power systems are in perfect working order. Call Lopez Auto Clinic at 979-542-8800 to learn more about our ignition interlock services.




To learn more about our Ignition Interlock Systems services, call us at 979-542-8800 or request a quote by clicking below:
Request Quote
What our clients are saying about us
We have established longterm and stable partnerships with various clients thanks to our excellence in solving their automotive needs!
More Reviews

Granted my vehicle is not exactly new, but, I would not take it anywhere else for work to be done. I usually work on my own vehicles but I am no longer able to do the larger jobs. I brought my car to the guys at Lopez because of word of mouth from other old car guys. I asked them to replace my clutch, leaf springs, and shocks. This is not an easy task on these older vehicles being the parts are not they are on todays cars. They found other problem that had issues for the car to handle properly and they have always contacted me to let me know their concerns. They will not let a vehicle leave their business unless it done to the customers satisfaction. It is refreshing to find a business that still has this kind of ethics. Bravo...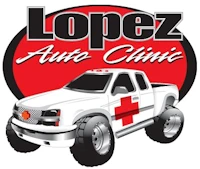 Joel and his folks/family took wonderful care of our car this weekend. We had transmission trouble while driving between Houston and Austin on a Saturday. We called, and they were not only able to get us in with little notice, they were able to get us repaired and back on the road at a reasonable price! I spoke with Joel and at least a half dozen other employees while we were there, and they were all friendly, professional, and awesome to deal with. I can't recommend them highly enough! God Bless.