Know Your Rights

Dealing with the stress of a collision is hard enough without trying to figure out how your accident insurance works. Here are some answers to frequently-asked questions about insurance policies.

Will the insurance company guarantee your work?

We guarantee our own work, but the insurance company does not have the legal right to guarantee a third party's work.

Who pays for repairs?

It depends on the circumstances. If you were at fault, but have comprehensive or collision insurance, the insurance company would pay the costs minus your deductible. If the other party was at fault, their insurance company should pay.

Do I have to accept the insurance company's appraisal of damage?

No. Check the "Appraisal Clause" in your policy if you have differences with their appraisal. It allows you and the insurance company to gather an opinion from an appraiser you both agree upon, or a third-party "Umpire" if you cannot agree.

Do I have the right to a rental car?

If you have purchased rental car coverage and were not responsible for the accident, you may seek reimbursement from the insurance company or, if another driver was responsible for the accident, their insurance company.

If you do not have rental car coverage and were responsible for the accident, you have no grounds to ask for reimbursement. If the other driver was liable, you can generally seek reimbursement from their insurance company.

Want more information on your rights? To make an appointment, call us at 979-542-8800 or make an appointment online!
What our clients are saying about us
We have established longterm and stable partnerships with various clients thanks to our excellence in solving their automotive needs!
More Reviews

Granted my vehicle is not exactly new, but, I would not take it anywhere else for work to be done. I usually work on my own vehicles but I am no longer able to do the larger jobs. I brought my car to the guys at Lopez because of word of mouth from other old car guys. I asked them to replace my clutch, leaf springs, and shocks. This is not an easy task on these older vehicles being the parts are not they are on todays cars. They found other problem that had issues for the car to handle properly and they have always contacted me to let me know their concerns. They will not let a vehicle leave their business unless it done to the customers satisfaction. It is refreshing to find a business that still has this kind of ethics. Bravo...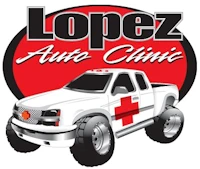 Joel and his folks/family took wonderful care of our car this weekend. We had transmission trouble while driving between Houston and Austin on a Saturday. We called, and they were not only able to get us in with little notice, they were able to get us repaired and back on the road at a reasonable price! I spoke with Joel and at least a half dozen other employees while we were there, and they were all friendly, professional, and awesome to deal with. I can't recommend them highly enough! God Bless.